Bessemer Venture Partners promotes Mike Giampapa to Vice President
Mike Giampapa invests in ambitious entrepreneurs shaping the future of fintech.
Bessemer partners with visionary founders building the tools and platforms that support the next generation of the world's financial systems. Today, we're excited to promote Mike Giampapa to Vice President. Mike joined the firm in 2019 where he helped spearhead our fintech investing efforts and develop roadmaps across infrastructure and embedded fintech, consumer, payments, wealth management, and crypto.
From consumer and embedded fintech solutions to the rise of digital currency as an emerging store of value, the companies Mike supports include Alloy, Betterment, Brightwheel, NYDIG, Lithic (formerly known as Privacy), Relish, Shift Technology, and Spruce.
"Mike's deep understanding of the fintech ecosystem and nuanced insights into emerging trends have made him an incredible asset to the Bessemer fintech team ever since he joined us," shares Charles Birnbaum, Partner at Bessemer Venture Partners. "He constantly pushes our thinking and provides strategic guidance and unwavering support to all the entrepreneurs he supports. We are thrilled about this promotion that will allow Mike to continue helping us deepen our fintech practice as we discover and support the most innovative and mission-driven entrepreneurs who are reimagining financial services."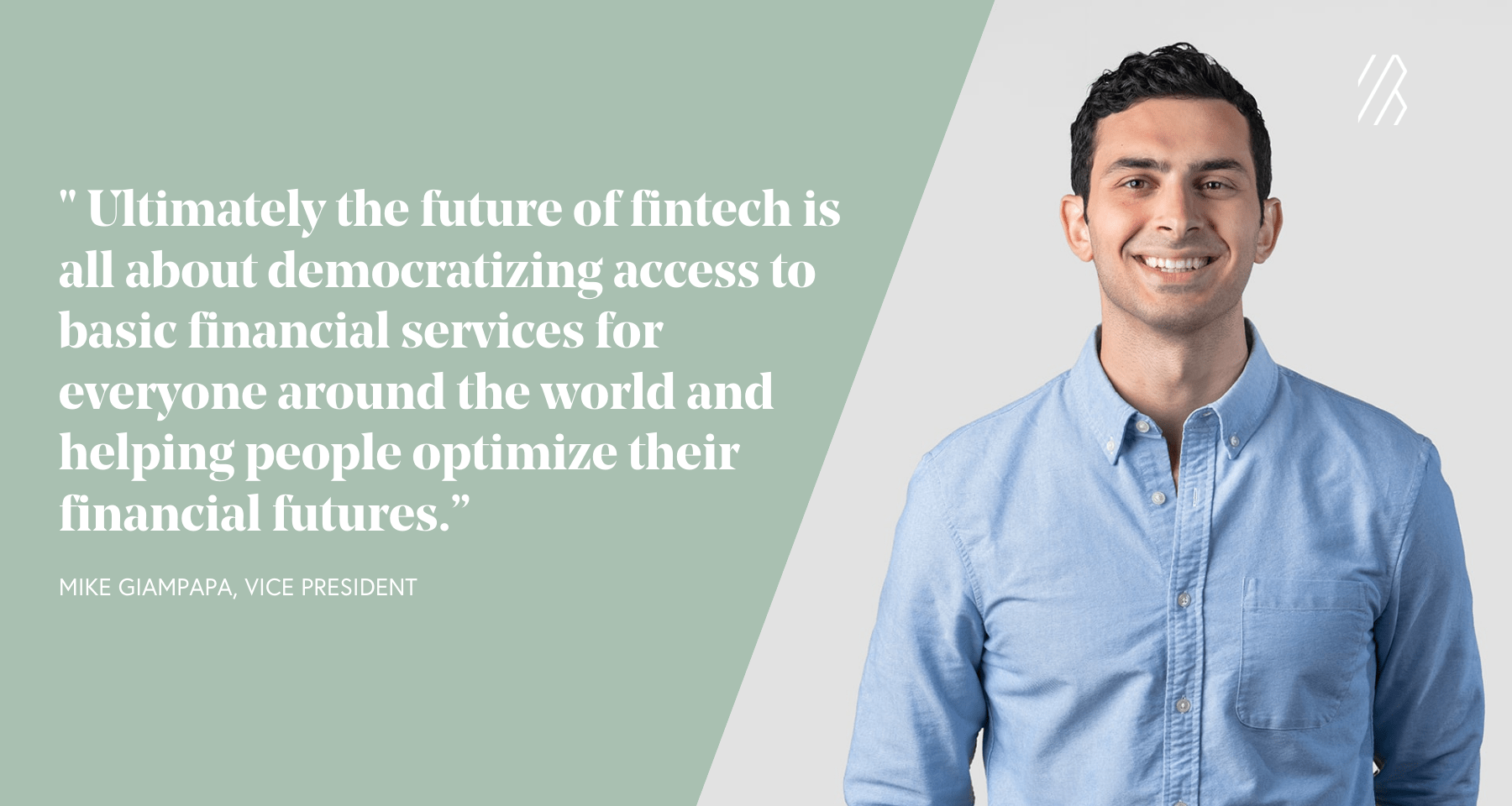 "I was drawn to fintech investing because of the scale and impact the industry has on the world. Financial services is a meaningful percentage of the global GDP and has largely been left behind in terms of digitization," shares Mike. "This is an attractive backdrop for startups looking to disrupt the existing landscape or to arm the incumbents with modern tools to help them reinvent themselves. Ultimately this is all about democratizing access to basic financial services for everyone around the world and helping people optimize their financial futures."
Mike joined Bessemer in 2019 after graduating from Harvard Business School, where he was also Co-President of the Blockchain & Crypto Club. Prior to HBS, he worked as an Investor at Institutional Venture Partners (IVP), where he helped with investments in Coinbase, Compass, IEX, MasterClass, MuleSoft, and Rubrik. Prior to that, Mike worked in J.P. Morgan's Investment Banking and Asset Management groups after graduating from John Hopkins University with an Economics degree.