Bessemer Venture Partners promotes Naama Schlamm to Vice President
Naama Schlamm invests in Israel-based cutting edge technology with a deep focus in digital health and "BizOps"
Here at Bessemer, we believe that innovation is borderless – great companies and great ideas stem from all around the globe. Today, we're excited to promote Naama Schlamm to Vice President. Naama joined the firm in 2019 as the pace and scope of Bessemer's Israel investment practice accelerated and blossomed.
Naama supports our investments across various industries with a focus on SaaS, software infrastructure, digital health and BizOps. Naama helped lead our Series A investments in Salto, StuffThatWorks and Torq.io, in addition to leading several undisclosed seed investments. She is currently a board observer at Salto, Ctera, Nym and StuffThatWorks.
"Naama has been a fantastic addition to our growing practice in Tel-Aviv. She is always willing to jump into any project thrown her way and has been an all-around great team player," says Adam Fisher, Partner at Bessemer Venture Partners. "With a background from the Air Force, law and consulting, Naama brings a fresh and invaluable perspective to the full landscape of Israeli high tech opportunities we evaluate at Bessemer– and she has been instrumental in deepening Bessemer's presence here in Israel."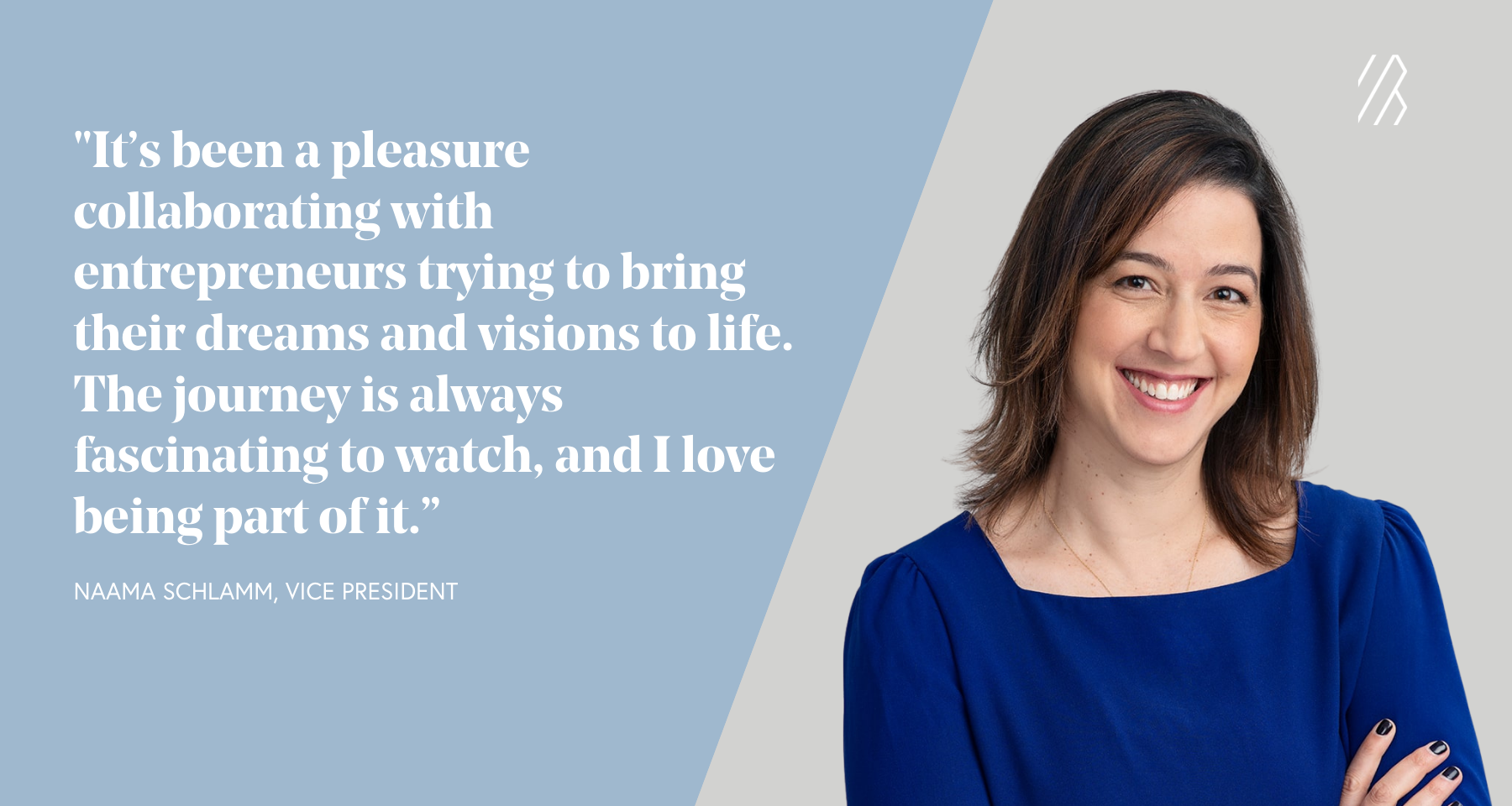 "Bessemer's exceptional talent pool and breadth of its portfolio initially drew me in, but I have been particularly excited by the freedom to dive deeply into topics of interest and influence," shares Naama. "While working at Bessemer, it has been a pleasure to collaborate with entrepreneurs trying to bring their dreams and visions to life. The journey is always fascinating to watch, and I love being part of it."
Naama has an impressive background starting with eight years in the elite operations unit of the Israeli Air Force. Following her time in the Air Force, Naama graduated magna cum laude from Tel Aviv University with a degree in law and eventually went on to earn her MBA from INSEAD. After five years working for McKinsey & Company, Naama made the leap to join Bessemer in 2019, where she was eager to work with an innovative and dynamic team.