Bessemer Venture Partners promotes Tess Hatch to Vice President
Tess Hatch is an investor fostering entrepreneurship of frontier technology, specifically the commercialization of space, drones, autonomous vehicles, and the future of agriculture and food technology.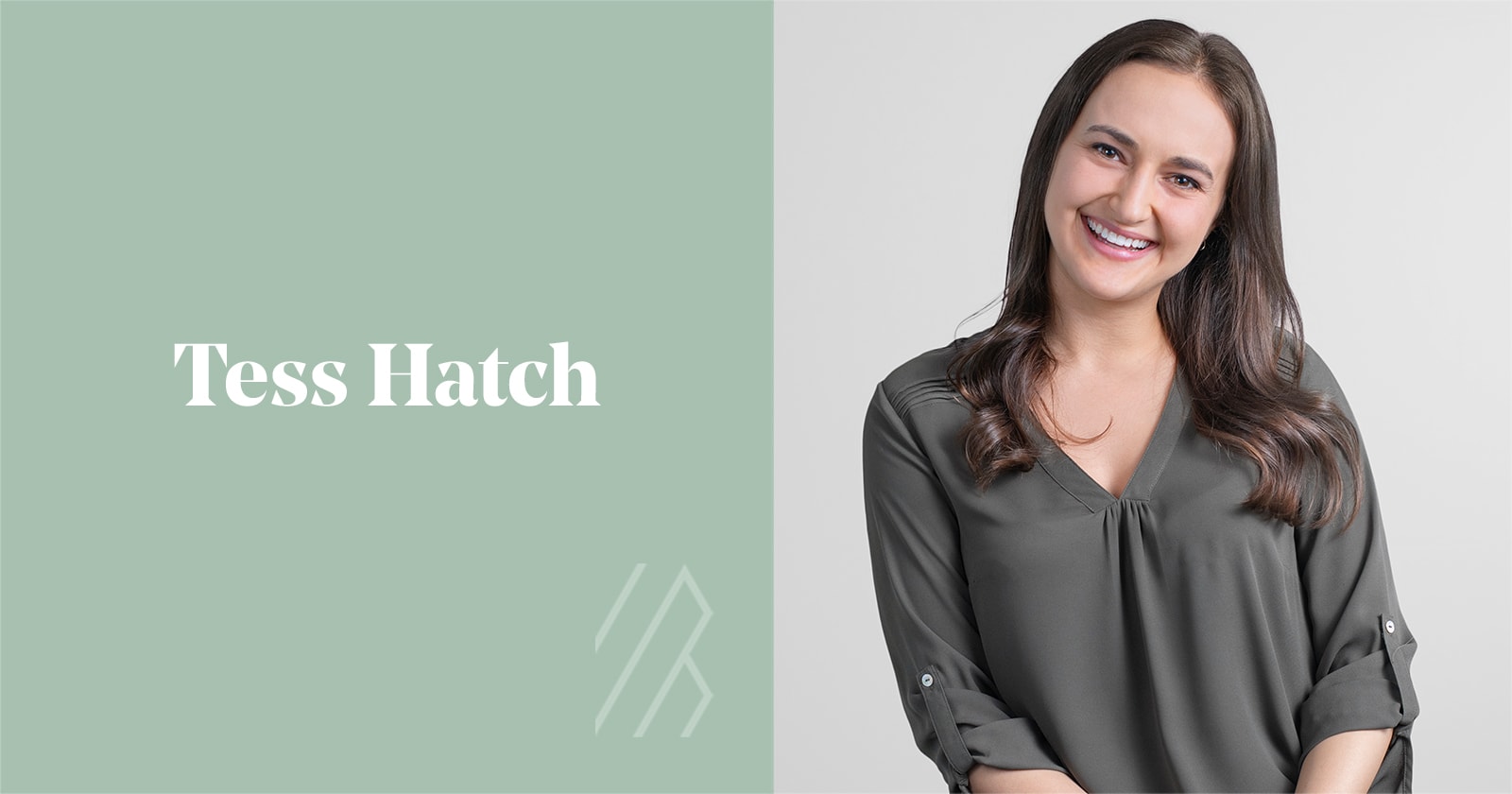 At Bessemer, we have a long tradition of mentoring the next generation of investors through an apprenticeship-like model and helping cultivate entrepreneurship across diverse industries and category-defining companies. Today, we are thrilled to celebrate the promotion of Tess Hatch, our newest vice president, who has made significant contributions to the firm, particularly with expanding Bessemer's frontier roadmap in commercial space, drones, and autonomous vehicles.
"Tess Hatch is clearly emerging as a leader among the new generation of smart and courageous venture capitalists who fund frontier technologies," said David Cowan, Partner at Bessemer Venture Partners. "She has helped establish Bessemer's thriving aerospace practice, as entrepreneurs respect her intellect and welcome her passion for space, drones, and robotics."
"Tess is an example that you can build a career in venture rooted in your passion. Curious and laser-focused on whatever she sets her eyes on, she dedicates herself to researching emerging topics such as autonomous vehicles, sustainable food and agriculture, and beyond," said Byron Deeter, Partner at Bessemer Venture Partners. "There's no one quite like Tess Hatch and we're happy to promote her to Vice President at Bessemer."
Throughout her career at Bessemer, she's provided strategic insight for entrepreneurs and founders as they build and scale their businesses. Tess currently serves as a board director for Phantom Auto and Spire Global and board observer for Rocket Lab, DroneDeploy, Impossible Aerospace, Iris Automation, Velo3D, Forever Oceans, Crosschq, and Smule.
"As a champion and investor in Rocket Lab, Tess consistently provides our company with incisive points-of-view on the commercialization of space and strategic counsel for our team, after several successful completed missions," says Peter Beck, CEO and founder of Rocket Lab. "On a personal level, I love Tess' passion for aerospace and satellite technology. She's a true believer that our collective investment in space is a long-term investment in humanity, and this strategy is currently making life on Earth safer and even more connected."
Tess will continue investing in and building out Bessemer's frontier roadmap. "I want to invest in technology and people who believe as strongly as I do that frontier technology will develop solutions for societal problems," says Tess Hatch. "Imagine drones delivering emergency medical supplies like AED devices or EpiPens that can save a person's life during a heart attack or allergic reaction. Or imagine clean meat which will allow us to sustainably feed our population using a fraction of the water that we now use while also reducing carbon emissions dramatically."
Tess earned a Bachelor's degree in aerospace engineering from the University of Michigan and a Master's degree in aeronautics and astronautics engineering from Stanford. She went on to work for Boeing and then SpaceX as a mission manager where she worked with the government on integrating its payloads with the Falcon9 rocket. She remains close to her alma mater through teaching a class at Stanford for professors interested in commercializing their research, serving on the board of advisors for the Stanford Technology Ventures Program and founding the Stanford Aero/Astro Alumni Association. Tess was recently named Forbes' 30 Under 30 in Venture Capital.
To get to know Tess Hatch's points-of-view on investing you can read more on the evolution of the airspace ecosystem, why space is open for business, and the paradox of the driverless future.