Adam Fisher on what made Fiverr crazy enough to work
From its early stages to becoming a public company, Fiverr has built marketplace dynamics to grow into a thriving freelancer economy for digital services.
In the summer of 2010, my then associate, Ophir Reshef sent me an Alexa chart of a little-known Internet company called Fiverr whose daily traffic was impossible to ignore. The marketplace for $5 digital services had launched four months earlier and was already handling 45,000 monthly transactions. So when I met Micha Kaufman, the CEO and co-founder, for the first time, I offered to invest as part of the angel financing, however, they didn't need the money just yet.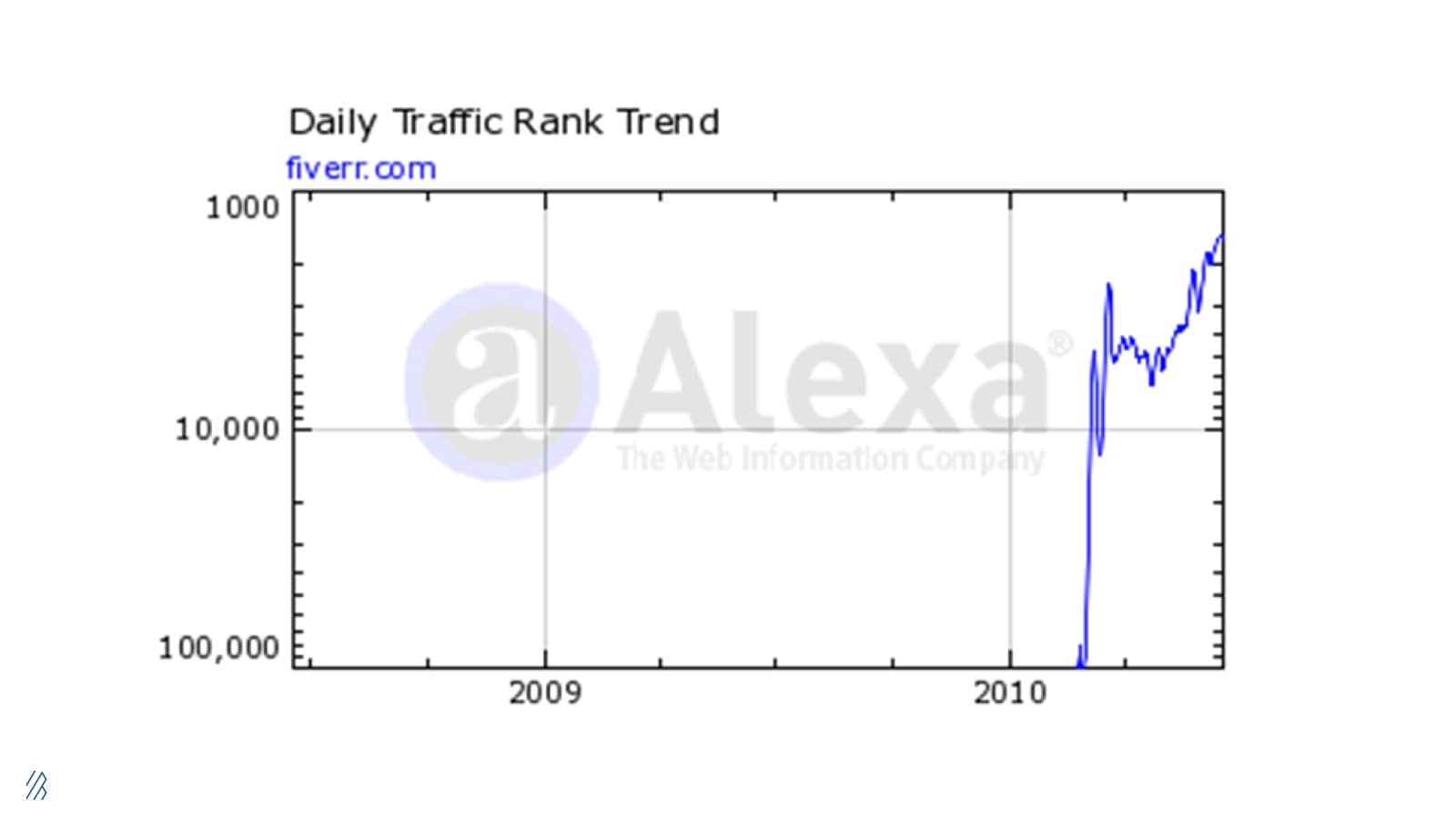 Fiverr's spiking traffic was enough of a signal for us to keep a close eye on the company.
Amazing, smart, or crazy
Around that same time, I was working on a new investment framework to help evaluate early-stage companies and determine whether they were amazing, smart, or crazy. I put Fiverr in the crazy category knowing that different from amazing companies, crazy companies have products that are straightforward to develop, but rely on untested methods of distribution, customer engagement, or monetization. In contrast with smart companies, crazy companies operate in ill-defined market segments.
Fiverr was a tiny company situated in a small, northern Israeli town of Binyamina. The country wasn't yet known for producing global consumer companies, considering Wix and Waze were still relatively early stage.
While a couple of partners loved Fiverr and ordered multiple $5 gigs (such as the one below from Byron Deeter), others were horrified. I remember partners saying things such as, "The novelty will soon wear off" or "It's likely just tchotchke," a Yiddish term for a miscellaneous thing.
I knew that eBay had started with Pez dispensers and YouTube with home videos, so seeing some novelty gigs on Fiverr didn't concern me.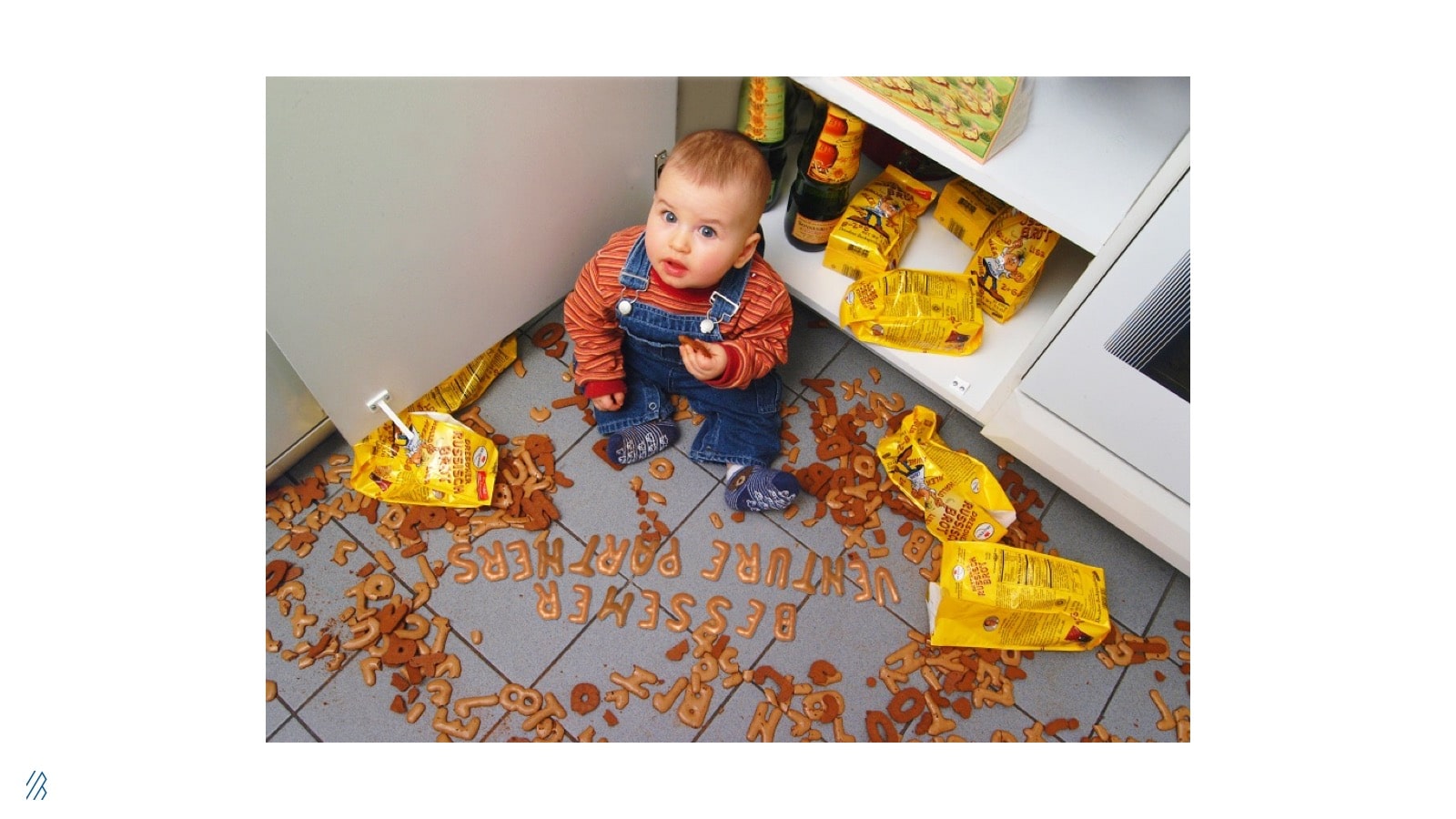 One of the many fun photo-shopped images Byron Deeter ordered from the early days of Fiverr.
As a partnership, we don't require unanimity to move forward with our convictions. I try not to let the exact economic model, or even the distribution model, get in the way of backing a great team, as an early stage investor. Waiting for the perfect company, where everything is working, and risk is no longer a concern, is a sure-fire way to miss it.
While some saw a cute niche, I saw a massive and unlimited opportunity in digital services. In December of 2010, I decided to invest in the future of work, Micha Kaufmann's vision, and lead Fiverr's first institutional investment. 

Initially, our internal investment recommendation estimated that Fiverr had a 30% chance of losing capital with a 1% chance of having a $1 billion outcome. However, nothing is entirely certain for an early stage company, except for maybe having the cash to hire more talented team members and buy more time to build the product, find product-market fit, and scale.
Fiverr might've been a crazy company according to my investing framework, but emerging marketplace trends at the time made Fiverr crazy enough to work.
Marketplace dynamics
Traveling back in time to 2010, let me remind you that Uber went live for the first time in San Francisco, and Airbnb, another on-demand icon, had just closed their Series A financing.
It was clear Fiverr was tapping into the broader market of getting stuff done, fast and efficiently.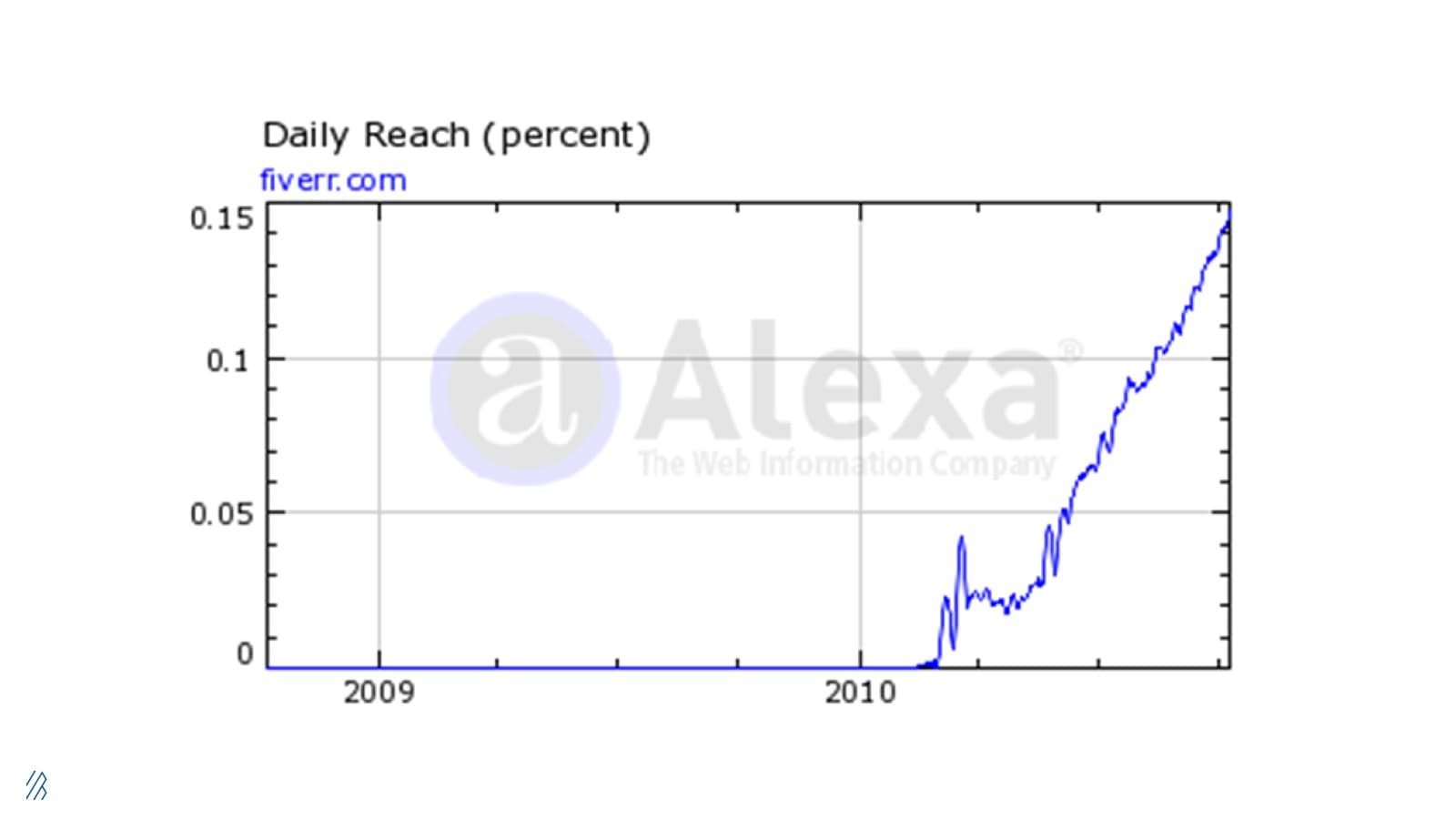 Fiverr's traction continued to grow.
While Alexa data was a strong signal, it was also imprecise and unrepresentative. Similar to many burgeoning marketplaces at the time, three aspects indicated Fiverr's potential to become a thriving marketplace for freelancers.
Growth was entirely organic, and the network effects were evident. Fiverr freelancers were already promoting their services on third-party sites, driving business for themselves and organic traffic to the Fiverr marketplace–a signal that a product offering has hit on a real need. We even started to see user-generated business guides for freelancers on "How to sell on Fiverr."
The high velocity of repeat purchases indicated that Fiverr would be a reliable, long-term solution for freelancers with specialized skills to build a business and work with customers beyond their current zip code.
Copycat marketplaces started to emerge. Similar to what Pinterest experienced in its early days, copycats indicated that Fiverr was serving a critical need, and had growing demand.
Over the course of our partnership, Micha demonstrated his thoughtful product leadership, which is one of the most significant indications of a company's future success. He's always been deliberate in achieving the company's growth objectives through product improvements. The product was tweaked and occasionally transformed while hewing to a set of KPIs, such as average transaction price, spend per buyer, cohort health, and take rate, that drove the business forward. Unsurprisingly, the company's product and home page design evolved rapidly over the years, just as the freelance economy and remote working trend began to escalate.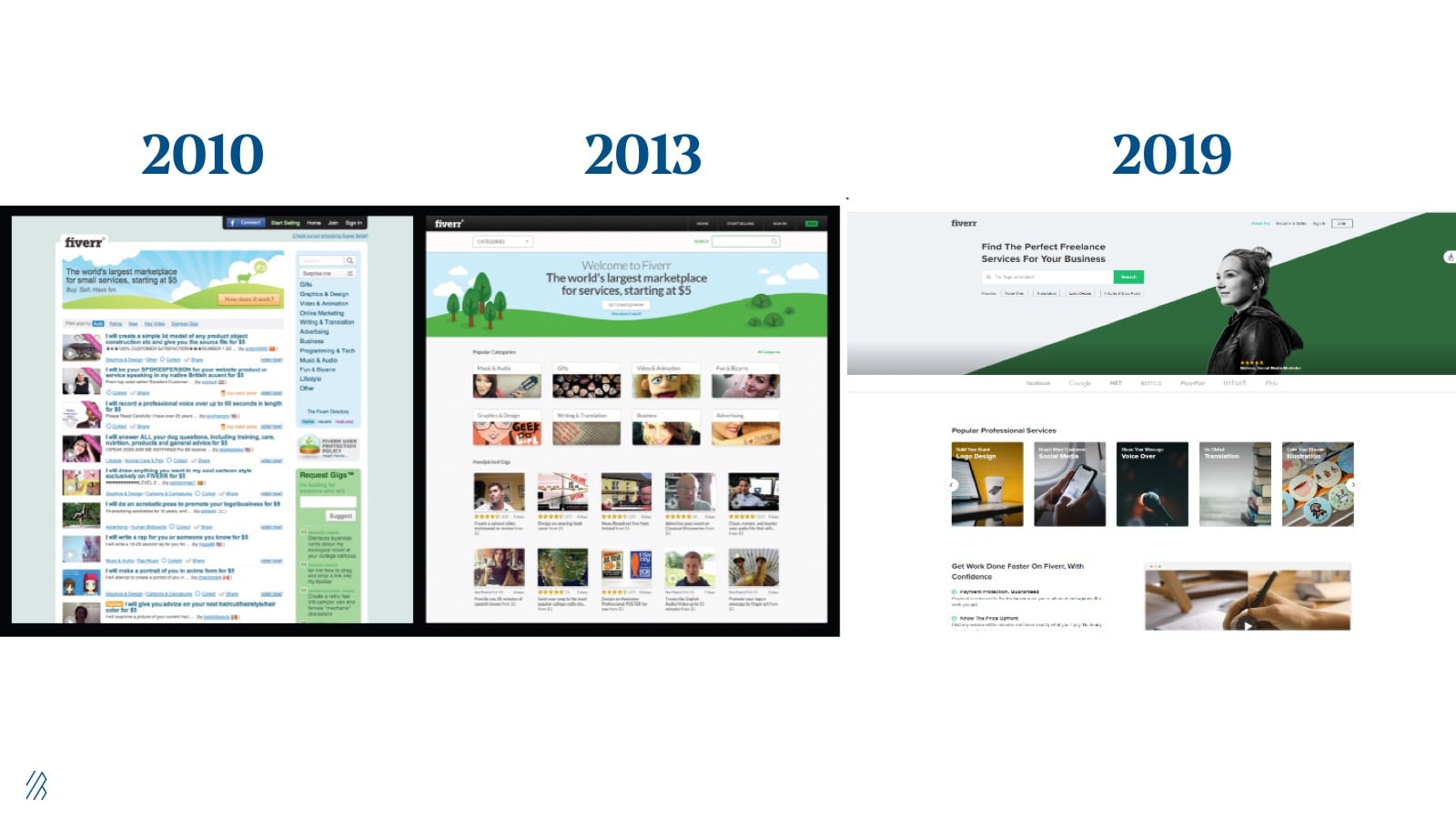 While Uber and Airbnb displaced taxi drivers and hotels, respectively, Fiverr chose a path of cooperation and empowerment with its supply base of freelancers. The frictionless experience helps both sides of the marketplace, ensuring Fiverr's long-term health and resilience. As an investor, it makes me proud to see the company engage with the freelancer market; the team has always respected and included the seller, as much as the buyer, as part of Fiverr's core constituency. (That's also why we saw Micha ring the bell at the NYSE alongside Fiverr sellers when the company started trading!)
Micha's laser focus and vision for the marketplace transformed it from a successful website connecting people to $5 gigs into a diverse, on-demand platform that offers more than 200 categories of digital services priced up to $5,000.
The IPO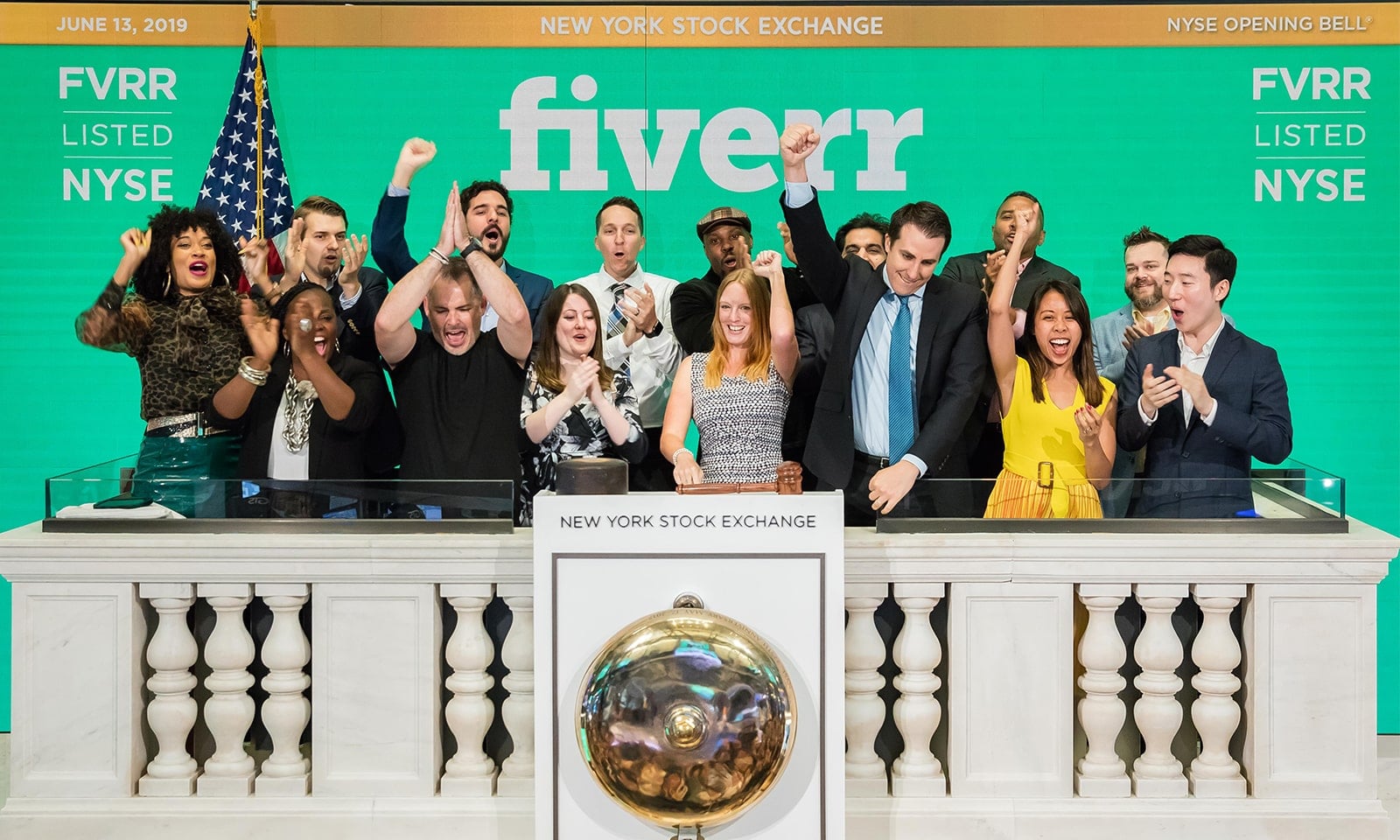 It's taken some time, but the Fiverr success story will continue to unfold as they step into their next milestone as a newly minted public company (NYSE: FVRR). When a marketplace company goes public, it's common to measure its impact in terms of stock price or GMV. Fiverr is not only the future of work for so many independent-minded freelancers around the world but also the place for business buyers to get sh*t done. We thank Micha and the Fiverr team for including us in this exciting journey over the past eight years and look forward to continuing our partnership for years to come.