Scaling to $100 million: Ramping your cloud GTM engine
Ten lessons to formalize your sales and marketing transition from $10 million to $25 million in ARR.
With the motto "Only ramp what works," Law 3 of the 10 Laws of Cloud emphasizes the importance of respecting the sales and marketing learning curve. While building a go-to-market engine is foundational to scaling a cloud business, we know this is easier said than done, especially as go-to-market strategies and organizations differ from company to company.
Bridging the transition phase between founder-led sales and a scalable, sales-led go to market engine is the trickiest part of scaling a cloud business, and examining our cloud portfolio over the last 20 years, we see that this generally happens between $10M and $25M of annual recurring revenue (ARR). This is a delicate chapter in a business' growth in which companies have already established product-market fit and have sufficient demand for their products and services, but still need to deliberately introduce strategy, structure, and institutionalization to their sales and marketing organizations.
An organization's potential revenue growth hinges on setting its go-to-market motion in the right direction at this critical stage.
On the Bessemer Growth team, we've been fortunate to partner with many companies at this essential inflection point. We've distilled 10 best practices on how to successfully navigate this stage from our top growth-stage go-to-market leaders at companies such as Axonius, LaunchDarkly, and Netlify. To cloud founders and executives, we hope that these lessons will help you to scale your businesses and achieve hypergrowth.
Lesson 1: The go-to-market funnel is your north star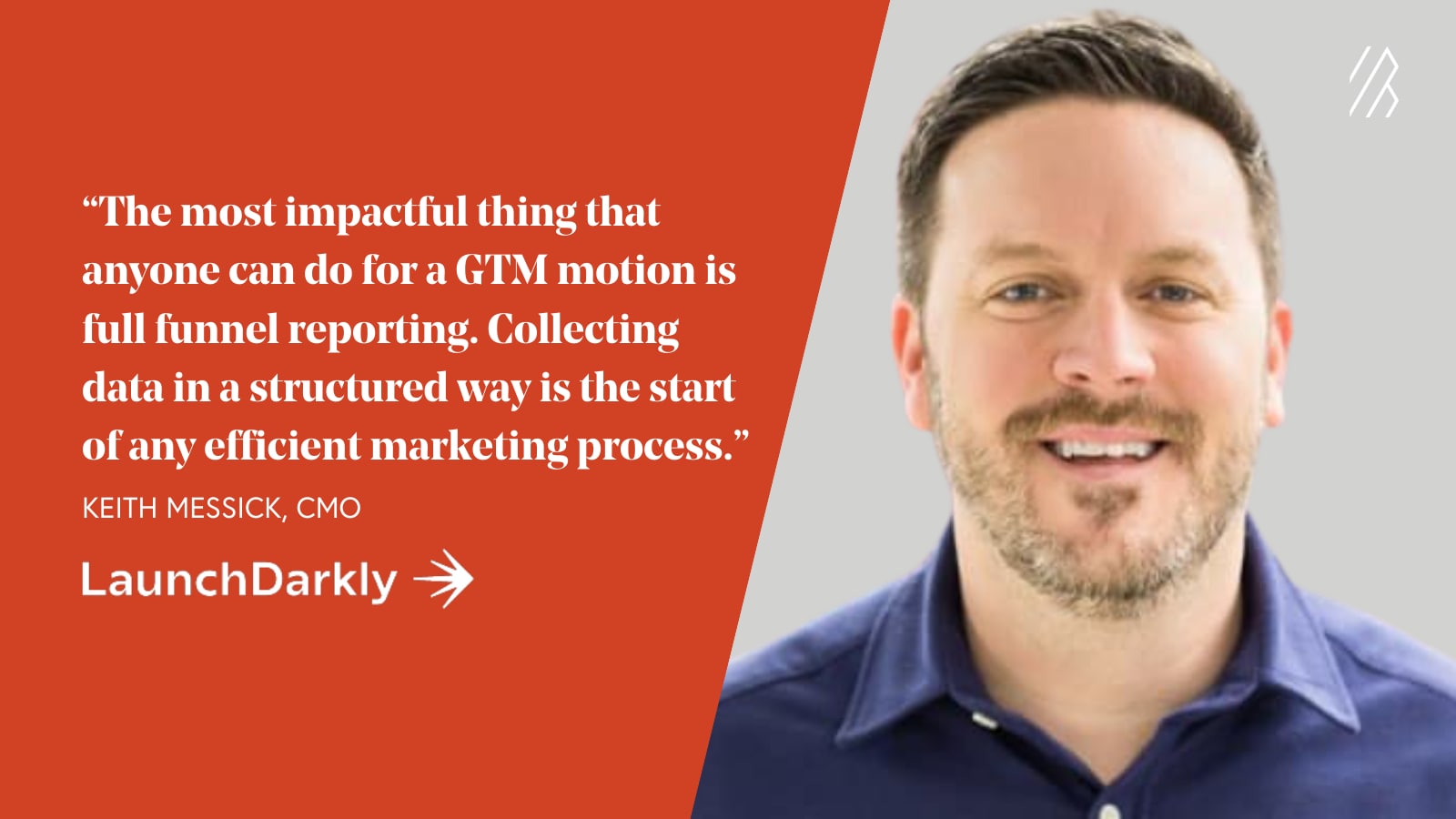 Before $10M ARR, the role of a sales leader (or founder, in the case of founder-led sales) is to sell a product in the absence of any collateral—sometimes even in the absence of product-market fit. His or her role is to pioneer and seek out sales wedges for products without guides, evolving the "sales" journey iteratively based on external signals like feedback from customers.
However, as companies hit $10M+, the sales process truly becomes that—a process, which can be codified in data and quantified in the metrics of your marketing and sales funnels. Our first GTM law is to establish full funnel reporting. This process is rooted in demand generation where a team operationalizes and determines—by channel, often in a CRM—what is a marketing qualified lead (MQL) vs a sales qualified lead (SQL), and the definition of opportunity stages such as "closed/won" and new ARR. Collecting this data in a structured way is key, so you can later analyze it to understand the health of different stages of the funnel and the effectiveness of different parts of your GTM engine. More importantly, it will tell you where and where not to invest. Formalizing this reporting and data collection early is important to cement the transition to a sales-led motion.
Lesson 2: Sales and marketing alignment is key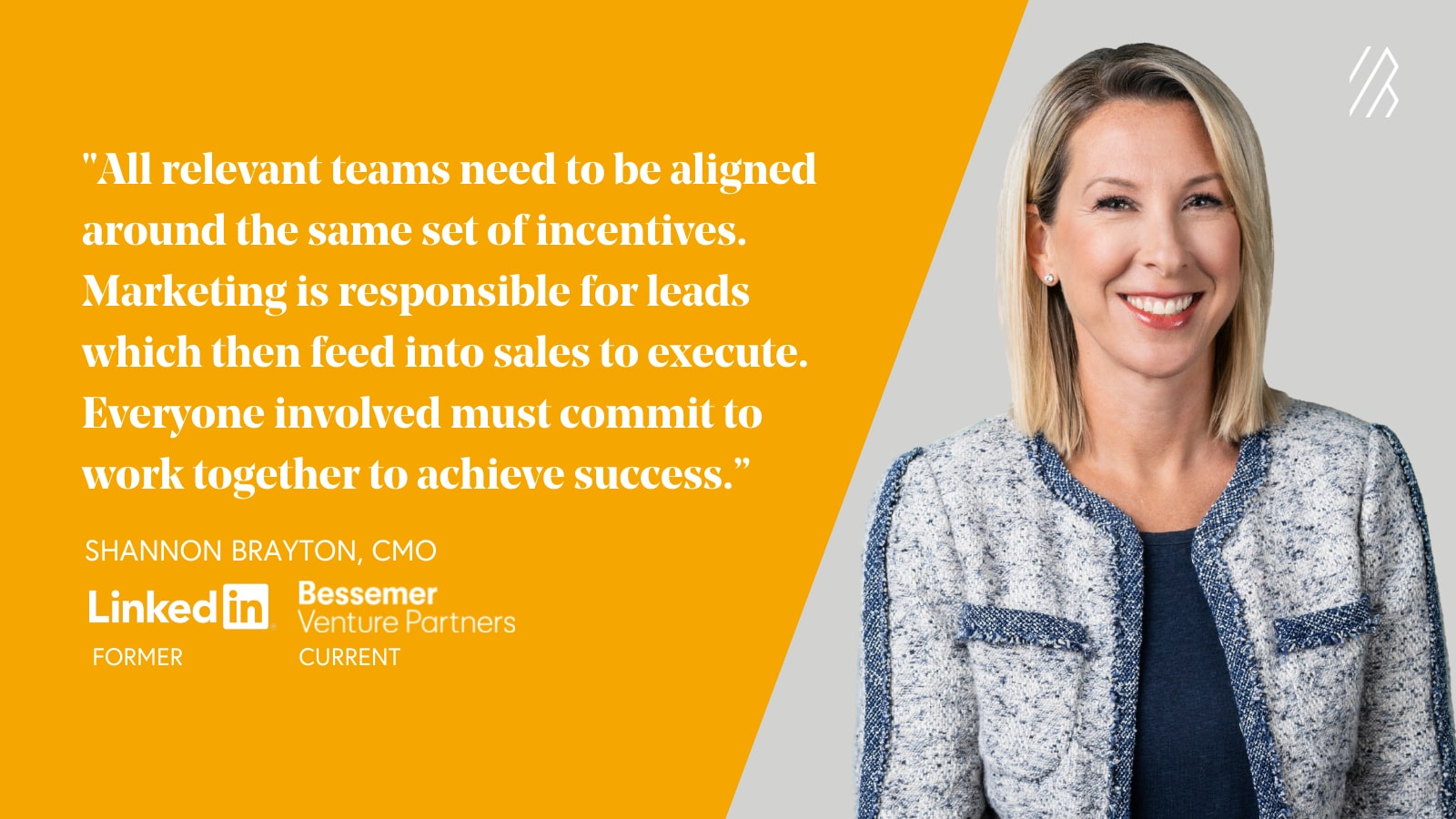 Bessemer's best-performing companies have shown that the most robust go-to-market engines are multi-dimensional, with marketing activities (demand gen, lead scoring, product marketing, content marketing, brand marketing, etc.) and sales activities (qualification, outbounding, POCs, etc.) in sync. Activities that sit in between, such BDR and SDR functions, must also work in lockstep. It is imperative to ensure alignment across all parts of the go-to-market organization since teams affect each others' outcomes. This is an even bigger priority when a new sales or marketing muscle is being built and when scaling from $10M to $25M, since teams need to function as a cohesive unit and be aligned on the same goals to achieve ARR targets efficiently.
For example, if sales wants to hit $5M of new ARR this year and hires 10 reps to do so, but marketing cannot generate the leads to support those reps, sales efficiency will suffer, and vice versa. Working in unison is a necessary part of the process, and some best practices here include tracking funnel metrics across the entire go-to-market organization, setting goal targets with input from all go-to-market team leaders, and having clear processes and systems in place on when hand-off across teams take place (e.g. a lead can only move to the sales stage with certain criteria met or with sign-off from leaders).
Lesson 3: It is all about demand generation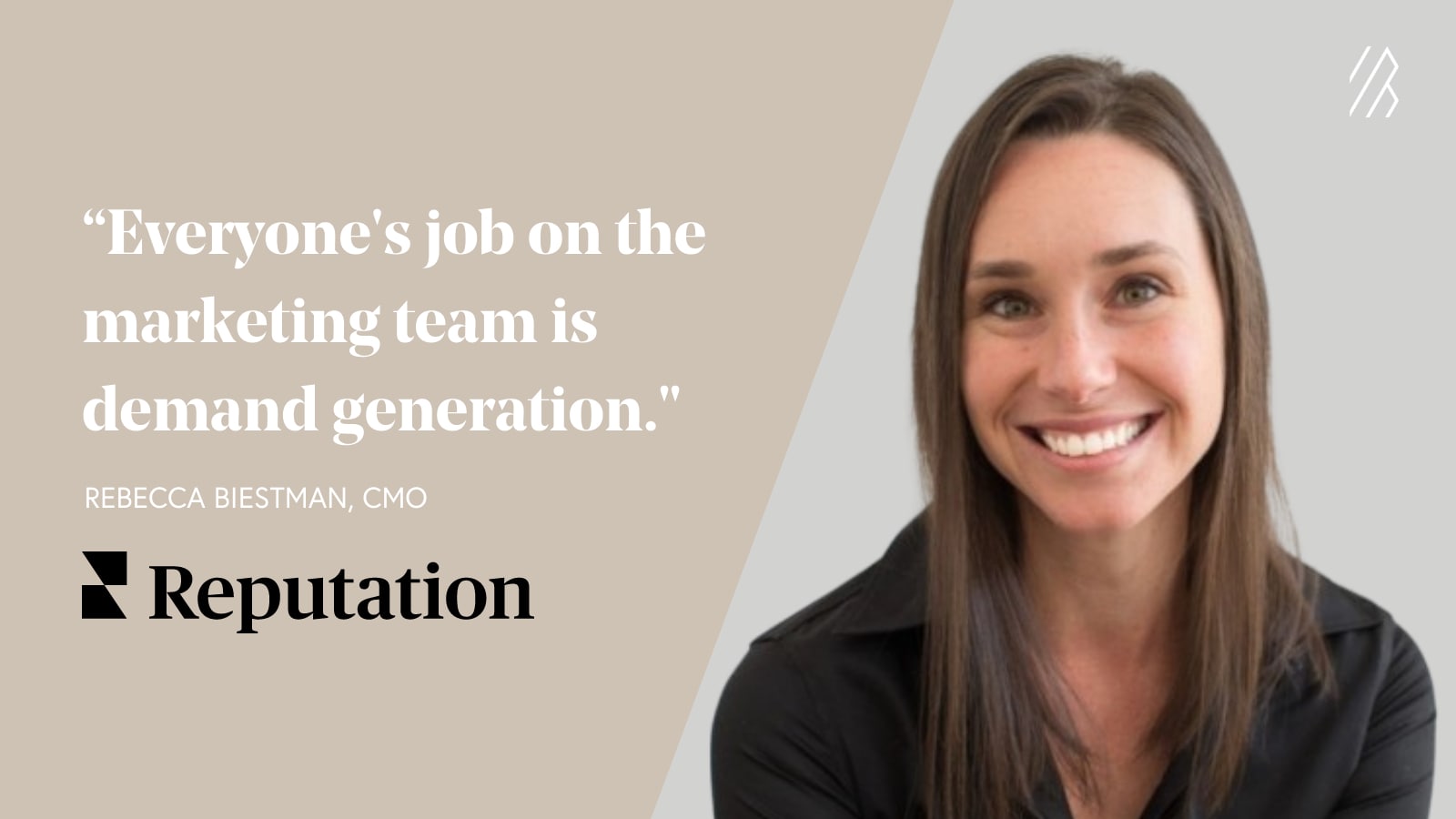 Early on in a company's life cycle—especially for companies that sell bottoms-up and experience strong product-led growth—demand generation can feel irrelevant in the context of all the inbound that is being driven. The challenge often isn't getting demand, it's what to do with that demand. However, to scale to $25M and beyond requires enough pipeline to support a growing base of sellers, so at this stage it becomes necessary to build a scalable demand gen engine. This includes driving demand by all existing channels, exploring new channels (SEO, events, webinars, paid search, etc.), lead scoring, and conversion tracking. 
For every $1 of marketing spend, strive to create $8-10 of pipeline.
At this level of maturity, companies generally do not need marketing specialists (e.g. heads of product marketing, content marketing, etc.) but rather a strong generalist who has experience in growth marketing with experience in lead attribution and nurturing. To measure the effectiveness of a demand gen organization, it is wise to focus on the right demand gen accountability metric—not just the total number of leads, but rather the dollar amount of pipeline created through marketing channels. For a marketing organization, you should be tracking spend-to-pipeline ratio as the ultimate test with 8-10x as the ideal target. That is, for every $1 of marketing spend, the organization should strive to create $8-10 of pipeline.
Lesson 4: Use pipeline as a leading indicator to guide hiring plans
As you scale marketing to generate leads, you also need to scale sales to convert those leads to paying customers. However, the reality of scaling a sales organization is that you will start to hire sellers before you really know what is working. However, pipeline is the best leading indicator of your ability to hire reps successfully. We therefore recommend hiring sales people when your lead velocity rate starts exceeding sales capacity. There is a tension between having enough leads to justify sales hiring and having enough sales people in place to take advantage of the increasing number of leads that marketing is generating. This is why Law #2 on alignment is key, but it will never be perfect.
Therefore, we recommend starting slow on rep hiring and using some heuristics to validate that the hiring is scalable: 
Focus on on-target earnings (OTE) to quota ratio, which should be at least 3x and ideally closer to 4-5x.  
 Target 80%+ attainment on ramped reps on quotas that are in-line with market averages (~$1M for enterprise, ~$750K for mid-market, ~$450K for SMB.)
Taking marketing and sales processes together and tying them to ARR goals, unweighted pipeline out of period (based on deal close date) ideally should be 3-5x ARR goal, and in-period weighted pipeline would be 2x+. But you should also incorporate orphan pipelines (which will start and close in-period) to determine what ultimate pipeline goals should be.
Lesson 5: Invest in marketing and sales operations to boost productivity
As you hire sales and marketing talent, and you build the full to go market funnel metrics, it is important to have teams dedicated to tracking performance and to surfacing where things are going right and where they are going wrong. On the marketing side, this is the job of marketing ops. This group will run marketing campaigns, track lead source by channel and conversions by channel, and help to validate where to put incremental investment. Marketing ops is also responsible for the analytics and reporting around marketing productivity such as figuring out how leads should be prioritized or scored.
Similarly on the sales side, sales ops is responsible for strategic analytics of how deals are moving through the funnel as well as individual rep performance. It makes sense to start thinking about instituting these functions at the $10M-25M mark, since there tends to be enough data to analyze (e.g. call logs) and leverage to make strategic decisions at this juncture (see Law 2).
Even more importantly, sales ops also has an enablement functionality that includes standardizing the sales playbook for ramping reps (from scripting to understanding new product features) to implementing sales tooling (including software such as Databook, Outreach, Salesforce, Gong) Increasing productive sales capacity instead of defaulting to incremental hiring can have a significant impact on boosting overall efficiency. Taken together, these sales and marketing ops organizations enhance the investments that you have already made in sales and marketing as you scale.
Lesson 6: Start specializing your sales team
Early on in a company's life cycle, sales teams are constrained by demand, and they are also constrained by their team size: everyone has to do everything. Reps might be talking to a large enterprise about a $100K deal in the morning and a non-profit organization about a $5K deal in the afternoon. 
However, as companies scale from $10-25M, it becomes important to start segmenting leads to the salespeople and sales teams who are best equipped to handle them. 
Typically, this can come in a few forms: 
Vertical/industry
Company size (enterprise/mid-market/SMB)
Geography
With this specialization generally comes higher win rates as sellers can have more targeted playbooks and become more knowledgeable about their buyer profiles, how to navigate target organizations, and specifics of the use cases or qualifiers in target segments. You want your sales team to be able to meet the customer where they are and to sell how they want to buy.
Lesson 7: Build your outbound muscle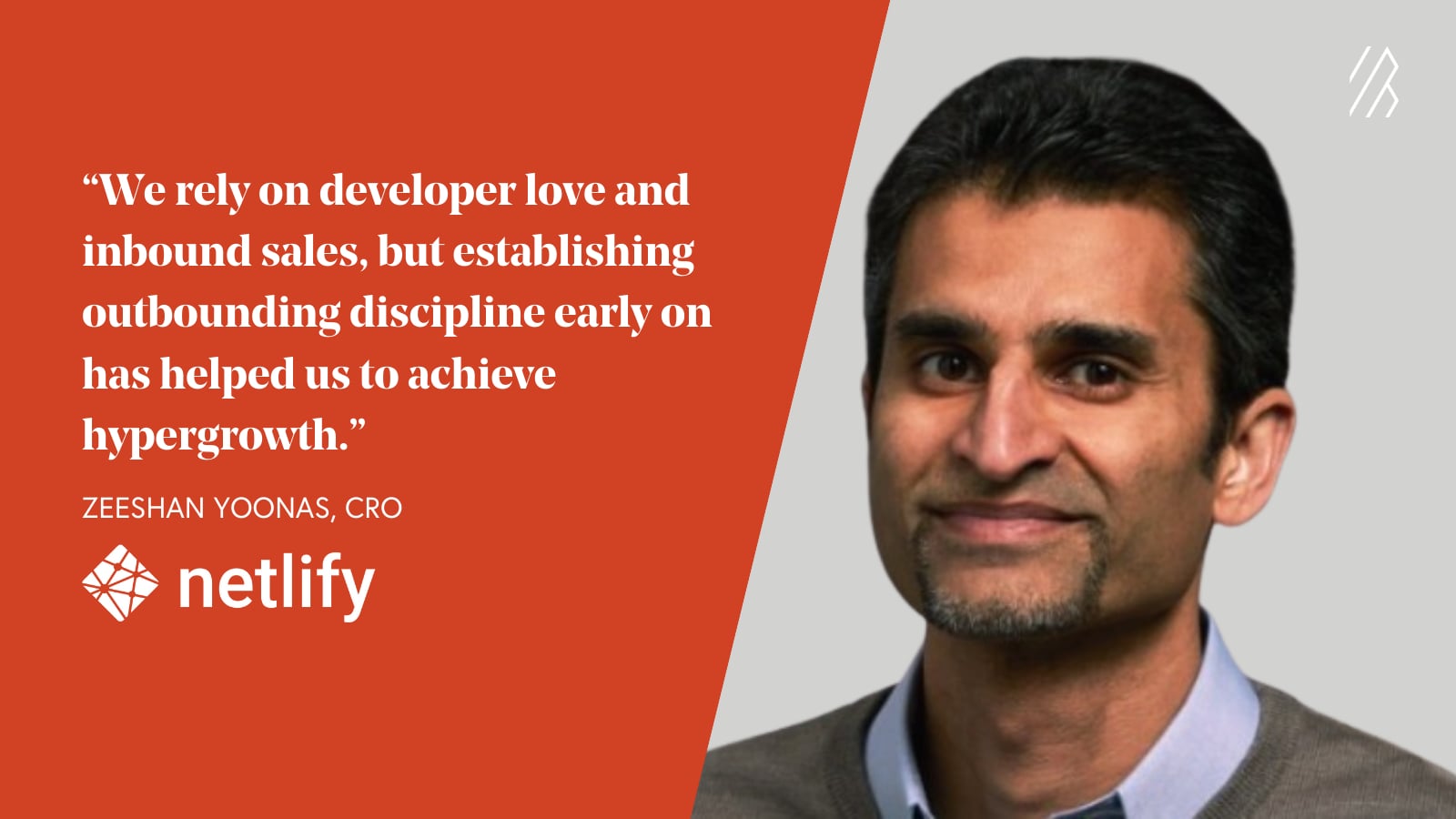 Don't fall into the tempting trap of relying entirely on inbound. Especially in product-led growth or bottoms-up companies where inbound is high, it is tempting to believe that inbound can scale a company through IPO scale, when in reality, most companies that do not layer on outbound early enough end up plateauing. 
Start experimenting with outbound at $10M, even earlier than you think you need to. Teams can divide this process into both warm and cold outbound. Warm outbounding should be done to the customers who are in the product already, like open source users or bottoms-up users who you think could be paying. Cold outbounding is the opposite of inbound. Instead of thinking of customers as everyone who wants to work with you, it is who you want to work with. Inherent in building an outbound muscle is the layering of AEs, some of whom will be purely outbound-focused. You want to ensure that these AEs are compensated and incentivized differently to promote this behavior.
Lesson 8: Fine tune your pricing strategy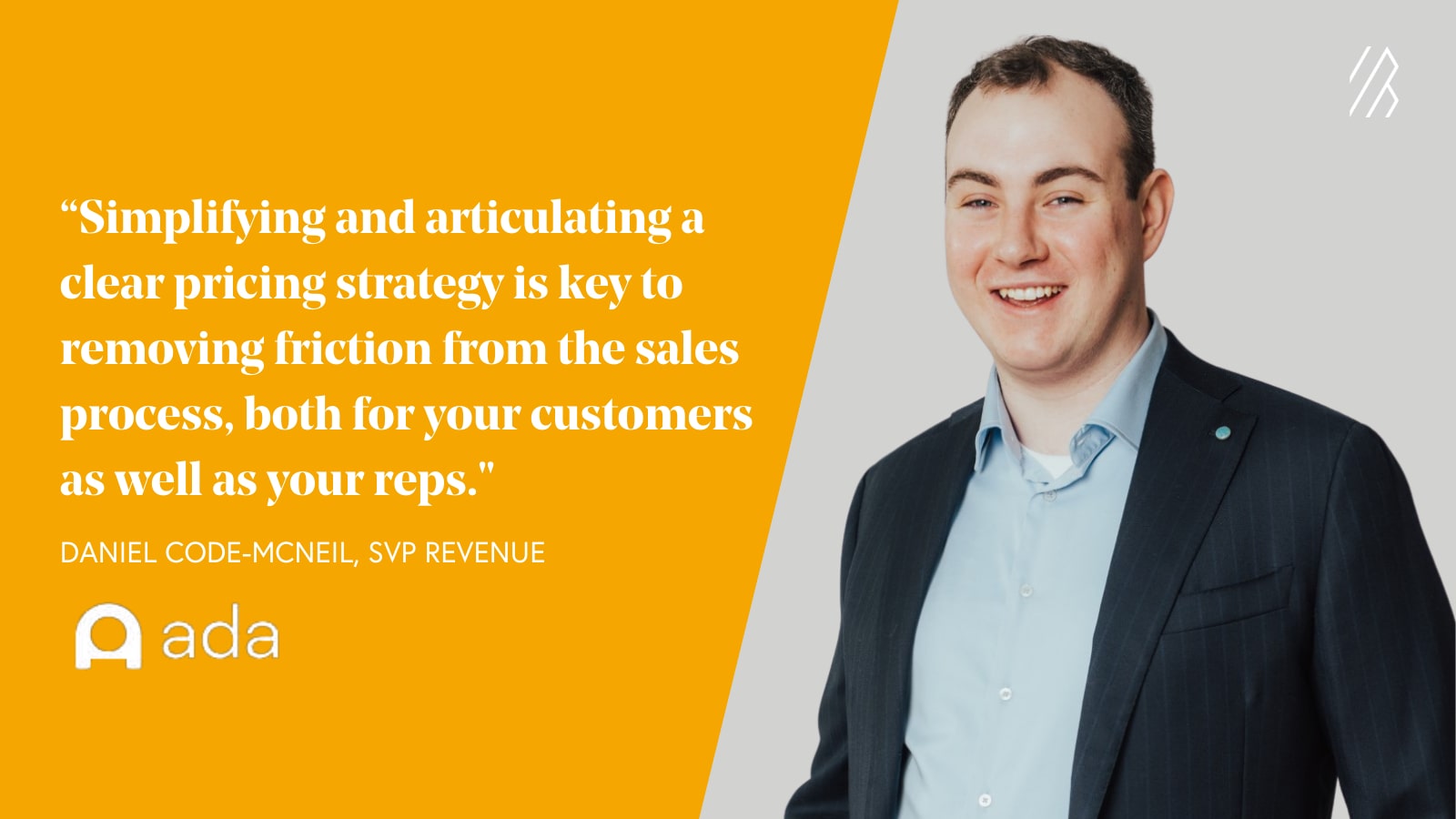 While companies can get away without a formal pricing and packaging strategy prior to the $10M ARR mark, it can become a significant roadblock to growth as pipeline velocity picks up. Ad hoc pricing can slow down deal momentum and confuse reps trying to execute quickly on a day-to-day basis.
At the $10M ARR mark, many companies begin solidifying a formal pricing and packaging strategy since there is now enough data to understand the customer base, segments, and how different measures (usage, seats, collaborators, etc.) contribute to your growth. It is important to set frameworks that map to the customer segments within the pipeline, and also to ensure that there are simple packaging or discount rules for reps to follow so they can execute quickly to close deals. Establishing guidelines at this juncture not only ensures reps maintain agility in closing deals, but it also prevents any unnecessary overhaul in the future of other structures (e.g. team segmentation or incentive plans) which are layered on top of pricing and packaging strategies.
Lesson 9: Experiment early and preferably on someone else's dime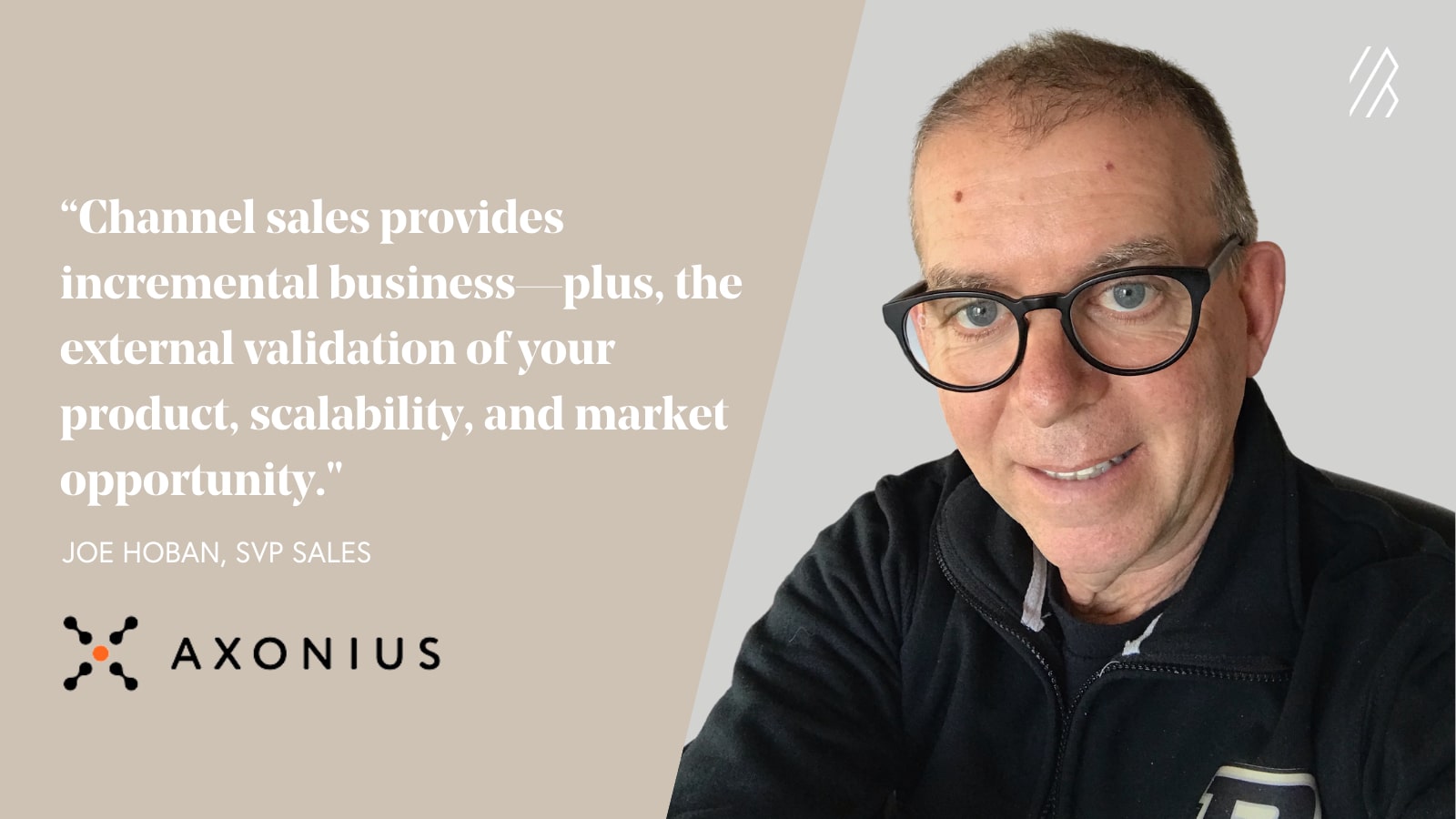 While many companies rely on natural momentum to get to $10M ARR, this gets harder with scale, and more intentional action may be needed beyond just building out a sales and marketing organization. The most strategic cloud companies realize the need to layer on new GTM strategies in order to boost their success rates of scaling toward $25M. It is important to start experimenting early when the GTM organization is still evolving, and preferably on someone else's dime, before deeply investing in particular strategies and before habits are entrenched. 
For many cloud companies, we see new exploratory sales strategies coming in the form of novel channels, partnerships, or even full ecosystem build outs as we explored recently in "Building a Robust Cloud Ecosystem." A good channel or partnership strategy should create a symbiotic relationship in which a partner is invested in your success since it enables their success as well. For instance, partnering early with cloud service providers makes a lot of sense for many cloud software companies since they can help to drive cloud storage utilization for these partners.
Furthermore, customer acquisition cost (CAC) for these avenues tends to be low which makes them more attractive to experiment with. Exploring new channels at this point can not only help to validate market need for new segments such as enterprise, but can also benefit raising brand awareness for your target audience. But first: Always iterate and test before committing and investing tons of resources into a new strategy.
Lesson 10: Let CLTV / CAC and CAC payback be your guides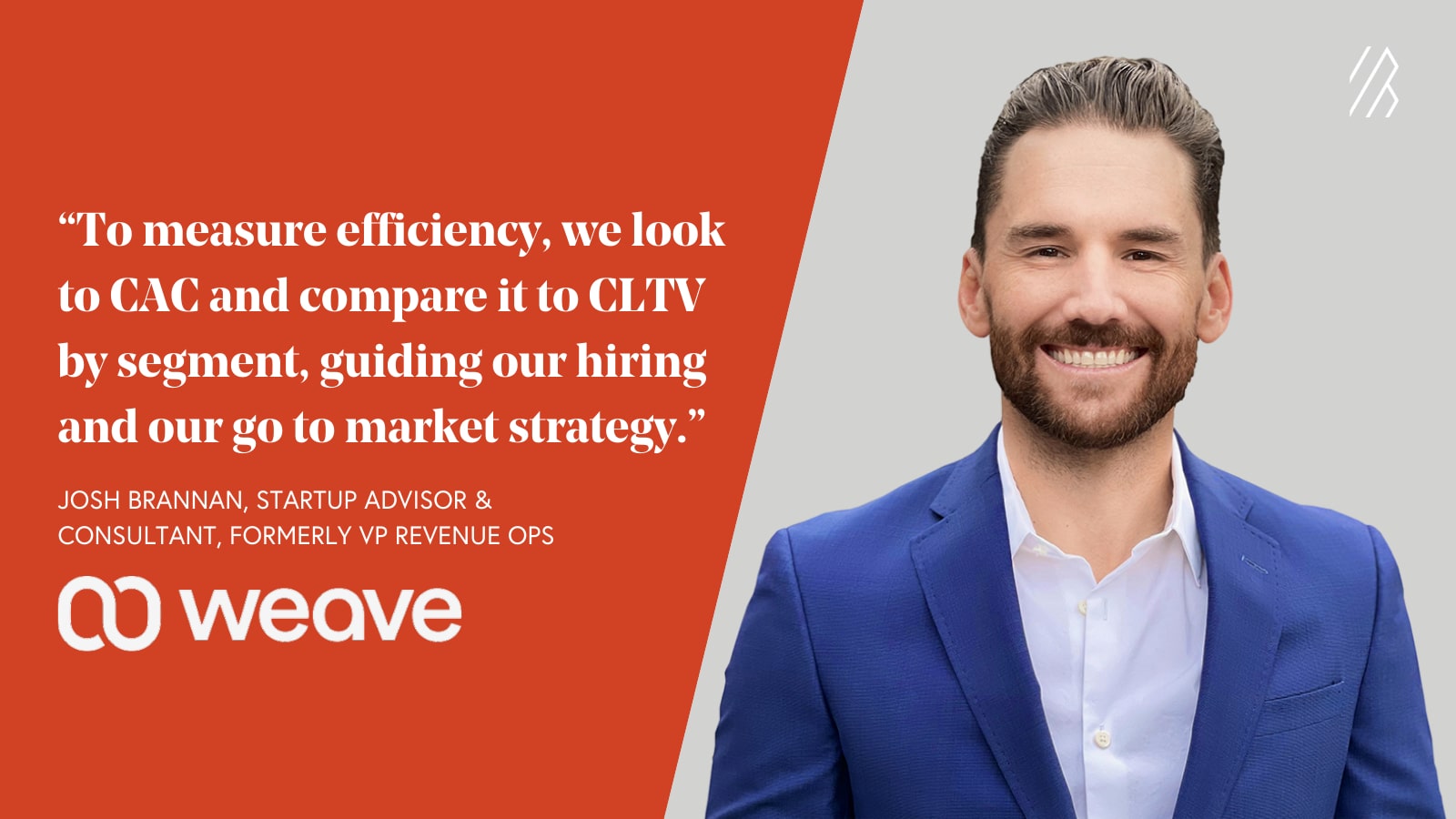 While they are lagging indicators, CLTV / CAC and CAC payback can help you see whether or not your sales and marketing functions are operating effectively. CLTV, or customer lifetime value, looks at the margin-adjusted value of a customer over the lifetime of its relationship with you as a service provider, and it constrains the amount of money that you can pay to acquire it (or your CAC, your customer acquisition cost).   
As investors, we consider 3x+ to be solid and 5x+ best in class, meaning that your customers are giving you 5x the amount you paid to acquire them. CAC payback alone is the time it takes for any one customer to repay the amount of money you expended to acquire it, and it varies by customer segment given the variation in retention. Below are some good, better, best benchmarks that we've distilled from top cloud companies. We explore both the CLTV / CAC and CAC payback metrics in our "Scaling to $100 Million Report," where you can find more detail.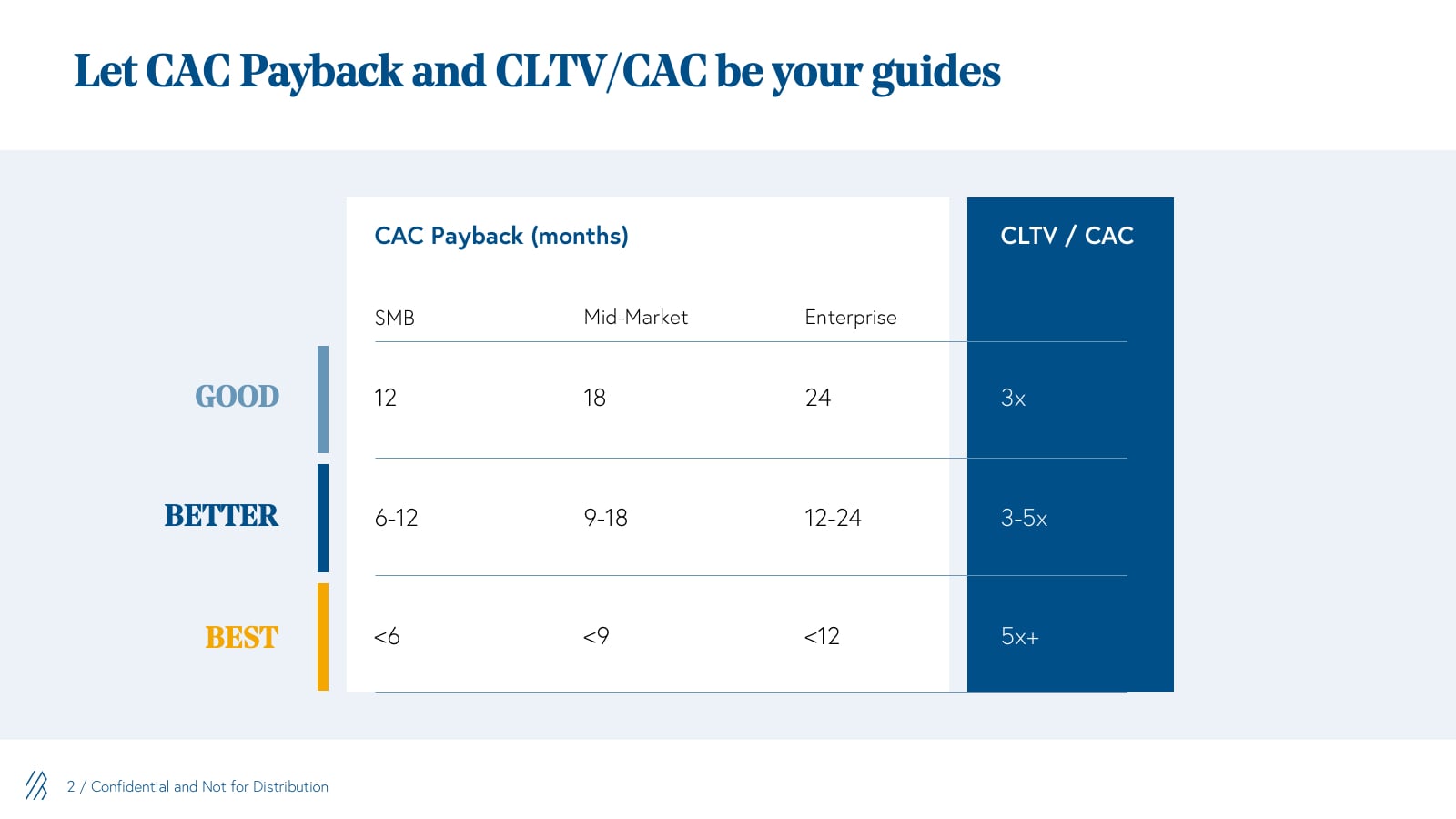 Bringing GTM lessons all together
Building a sales-led motion is difficult for any company, but the learnings from Ada Support, Axonius, LaunchDarkly, LinkedIn, Netlify, Reputation, and Weave can help guide your journey from $10M to $25M of ARR. By that scale, you should have a GTM org that is strong on measurement, enablement, and optimization, and that facilitates its own customer acquisition through specialization of the selling process; strong pricing and packaging; and channels, partnerships, or ecosystem build out. These signs of repeatability and scalability are what both operators and investors are looking for and can foretell a great degree of success.
Thank you to all bright minds and leaders who contributed their expertise to this piece, including Daniel Code-McNeil (SVP Revenue of Ada Support), Joe Hoban (SVP Sales of Axonius), Keith Messick (CMO of LaunchDarkly), Shannon Brayton (former CMO of LinkedIn and current CMO and Partner at Bessemer Venture Partners), Zeeshan Yoonas (CRO of Netlify), Rebecca Biestman (CMO of Reputation), and Josh Brannan (startup advisor and former VP Revenue Ops of Weave).
If you have any questions or want to discuss the contents of this article further, please reach out to Mary D'Onofrio at mdonofrio@bvp.com or @mcadonofrio on Twitter and Janelle Teng at jteng@bvp.com or @NextBigTeng on Twitter.